Destin, Florida is a popular destination for couples looking to tie the knot. With its white sandy beaches, warm climate, and beautiful sunsets, it's no wonder that so many couples choose to say "I do" in this paradise. But planning a wedding in Destin can be overwhelming, so here are some tips to help make your special day go smoothly.
First, it's important to choose the right venue for your wedding. Destin has a wide variety of options to choose from, such as beachfront resorts, historic homes, and luxury yachts. Consider the size of your wedding, your budget, and your style when choosing a venue. Be sure to visit several venues in person before making a decision and check the availability of the date you want to get married.
When it comes to planning your wedding in Destin, it's important to think about the timing. The peak wedding season in Destin is between May and October, when the weather is warm and sunny. If you're planning a beach wedding, keep in mind that the tide schedule can affect your ceremony. Make sure to check the tide schedule and plan your ceremony around it. Also, be aware of the possibility of hurricanes, which can disrupt your wedding plans, so make sure to have a backup plan.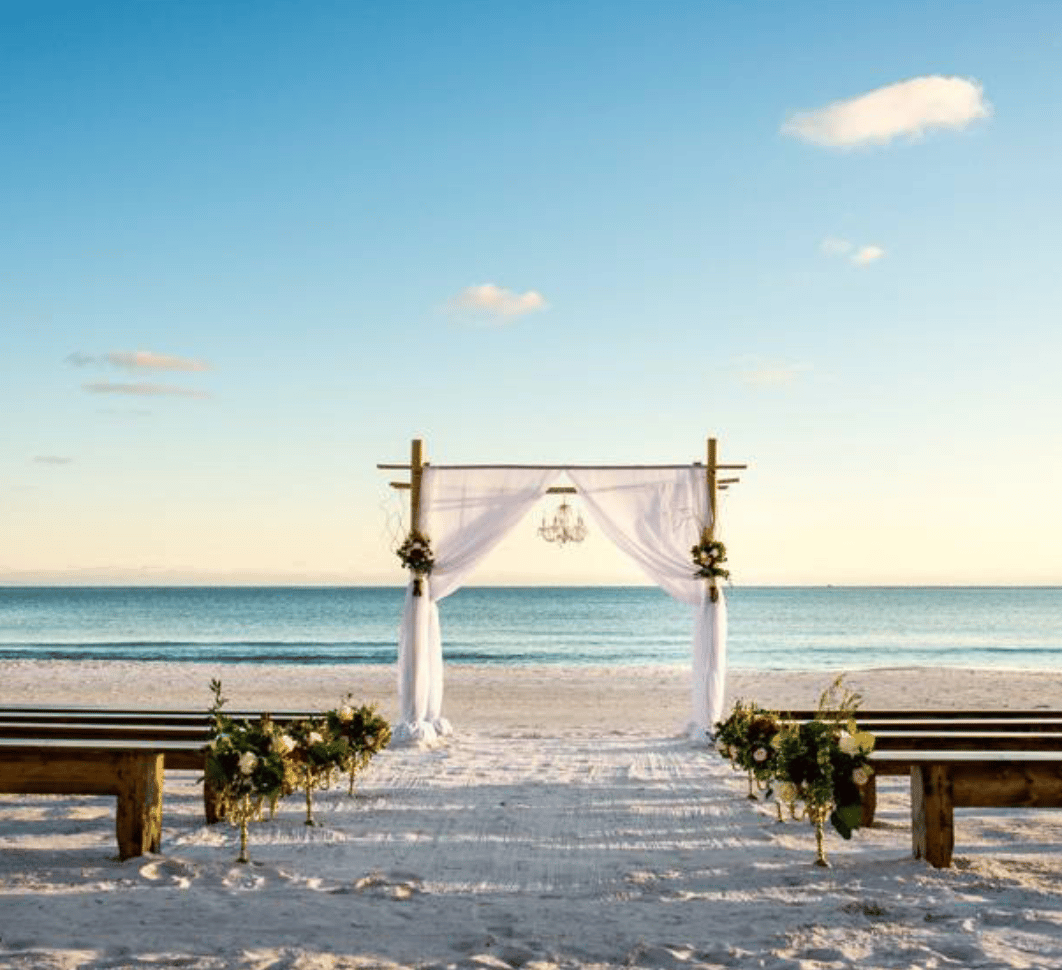 Once you've chosen your venue and date, it's time to start thinking about vendors. Destin has a wide variety of wedding vendors, from photographers and florists to caterers, DJ's and Limo Services. Be sure to interview several vendors before making a decision and check their references. It's also important to have a clear idea of your budget, so that you can make sure you're getting the best value for your money.
One of the most important things to consider when planning your wedding in Destin is the guest experience. This includes everything from transportation and lodging to activities and entertainment. Consider offering a shuttle service for your guests, especially if your wedding venue is not within walking distance of the hotel or resort. You may also want to consider offering activities or excursions for your guests, such as fishing charters or dolphin-watching tours, to keep them entertained and make the most of their time in Destin.
Finally, it's important to remember that a wedding is a celebration of love, and it's important to enjoy the planning process. Don't get bogged down in the details and remember to take time to enjoy your engagement with your partner. And when the big day arrives, take a deep breath and savor the moment, because it will be over before you know it.
In conclusion, planning a wedding in Destin, Florida can be an exciting and rewarding experience. With its beautiful beaches, warm climate, and wide variety of venues and vendors, Destin is the perfect place to start your happily ever after. By choosing the right venue, timing your wedding correctly, selecting the right vendors, considering your guest experience and most importantly enjoying the planning process, you can make sure your special day is one that you and your guests will remember for years to come.