Gulf Coast Jam is an annual three-day country music festival held in Panama City Beach, Florida. It brings together some of the biggest names in country music and attracts thousands of fans from all over the world.
The festival takes place on the stunning sugar-white sand beaches of Panama City Beach and features a lineup of top country artists performing on multiple stages. From chart-topping headliners to up-and-coming acts, Gulf Coast Jam has something for everyone. In addition to the music, the festival also offers a variety of food and beverage options, as well as a number of activities and events to keep visitors entertained.
One of the highlights of Gulf Coast Jam is the exceptional lineup of musical acts. The festival features a mix of established and emerging country music stars, giving fans the opportunity to see their favorite artists up close and personal. Past headliners have included Blake Shelton, Luke Bryan, and Miranda Lambert, and fans can expect similarly big names in future years.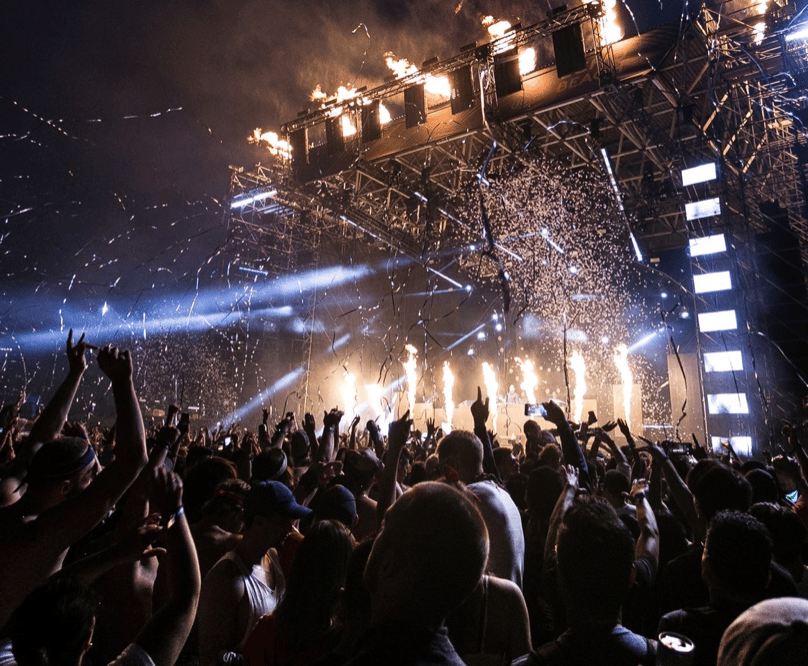 Another key aspect of Gulf Coast Jam is the atmosphere. With its sunny skies, warm temperatures, and breathtaking ocean views, Panama City Beach is the perfect location for a music festival. Festival-goers can relax on the beach, dance under the stars, and enjoy a mix of good music, great food, and beautiful scenery.
In addition to the music, Gulf Coast Jam offers a variety of activities and events designed to keep visitors entertained and engaged. From beach games and activities to special events and VIP experiences, there's something for everyone at the festival. Visitors can also take advantage of the many food and beverage vendors on site, who offer a variety of delicious treats and drinks.
The festival also provides a unique opportunity for visitors to explore the Gulf Coast region and discover the many attractions and activities available in Panama City Beach and the surrounding areas. From world-class fishing and boating to theme parks and cultural attractions, there's no shortage of things to do in the area.
Gulf Coast Jam is more than just a music festival – it's a celebration of the Gulf Coast and its unique culture and heritage. From the stunning beaches to the lively atmosphere, the festival captures the spirit of the region and offers visitors a true taste of the Gulf Coast. For safe and fun transportation to and from Gulf Coast Jam consider using a Destin Limo Service to get you there!
Finally, Gulf Coast Jam is also a great opportunity for local businesses and organizations to connect with visitors and showcase the many attractions and activities available in the area. From hotels and resorts to restaurants and attractions, local businesses can reach a large and engaged audience and help drive economic growth in the region.
In conclusion, Gulf Coast Jam is a must-visit event for country music fans and anyone looking for a fun and exciting festival experience. With its exceptional lineup of musical acts, breathtaking location, and diverse array of activities and events, it offers a one-of-a-kind festival experience that visitors won't soon forget. So pack your bags, grab your friends, and head to Panama City Beach for a truly unforgettable experience at Gulf Coast Jam.